Back to Boulder Program: Moving From COVID-19 to Growth
Module 1: Moving Past the COVID-19 Emergency to Resilience and Growth
Thursday, March 17
We will focus on the lessons learned throughout the COVID Pandemic by the 20 authors who submitted short articles on their experiences and by the experiences relayed by approximately 100 participants in our two online programs from 2021. We will look at the strategies these organizations have used to respond to the COVID-19 emergency and subsequently, build for a changed future.
Robert Christen
Momina Aijazuddin
Module 2: Adapting to a Changing Environment
Tuesday, March 22
This module will look at the impact of the pandemic on those human resources that are crucial for our success. We will explore several topics, including: (i) Impact of COVID-19 on MFIs and their employees; (ii) Psychology of change; (iii) Steps taken by MFIs to ensure the health and safety of their staff members while maintaining operations; (iv) Staff incentives in both normal and COVID times; and (v) Impact of COVID-triggered digitization. We will feature a live, interactive discussion with senior leaders from a globally relevant network of microfinance leaders.
Robert Christen
Martin Holtmann
Beniamino Savonitto
Vineet Rai
Omoneka Musa
Module 3: Managing the Human Dimension of Change
Thursday, March 24
This module will feature a leader from a globally relevant organization from outside the microfinance community who will guide a discussion around leading transformative change in large retail organizations. In addition, this module incorporates a series of interviews with CEOs from leading MFIs who discuss the changes in their organizations and the steps they are taking as they move forward from the pandemic.
Robert Christen
Martin Holtmann
Lucy Lawrence
Module 4. Building Governance to Affect Strategic Adaptation
Tuesday, March 29
This module will concentrate on getting your organization ready to engage in the structural changes necessary to engage in digital transformation, renew staff capabilities, and develop next generation financial services. We will discuss the challenges of updating your governance structure to meet the requirements of a significantly evolved future scenario in which your organization may need to operate.
Robert Christen
Momina Aijazuddin
Mark Flaming
Module 5. Elective Special Sessions
Thursday, March 31
Leora Klapper will present key messages from the just-released World Development Report 2022: Finance for an Equitable Recovery.
Lowell Campbell and Odelia Torteman from IFC will present on the components, risks and opportunities of building a digital bank.
Leora Klapper
Lowell Campbell
Odelia Torteman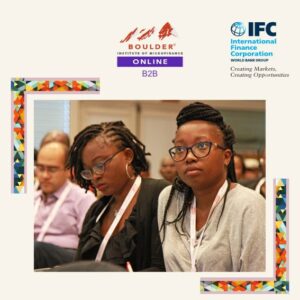 Special guest Beniamino Savonitto, an Economist in IFC's Development Impact department, will share key insights from a recent global survey of IFC financial institution clients on the impact of COVID on their operations, strategic direction, funding and loan portfolios. This survey—a follow up to one conducted in October 2020—offers critical time-series data on how financial institutions are adapting and how their priorities have evolved during the crisis.
Special guest Vineet Rai, Founder and Chairman of the impact investment platform Aavishkaar Group, will share his insights on important trends in the financial services industry and his predictions on the future of access to finance.
Special guest Lucy Lawrence, an investor and entrepreneur who has led more than a dozen digital transformations for major retailers, will discuss the tenants of change management from a corporate perspective and how this relates to key challenges and opportunities for financial institutions today. Lucy will draw upon more than 30 years of experience in retail and commerce as a champion of digital evolutions.
Special guest Leora Klapper, Lead Economist at the World Bank, will present key messages from the just-released World Development Report 2022: Finance for an Equitable Recovery. She will highlight the interrelated economic risks that households, businesses, financial institutions, and governments worldwide are facing; new insights from research on the interconnectedness of balance sheets and the potential spillover effects across sectors; and policy recommendations based on these insights. In addition to serving as the report's Director, Leora is a founder of the Global Findex Database.
Special guest Lowell Campbell, Senior Operations Officer at IFC and Odelia Torteman, Industry Specialist at IFC, will present on the components of building a digital bank and the decision process that goes into deciding whether to create a stand-alone entity or focus on internal transformation. They will also touch upon global trends in this space and share tactical issues and case studies to help MFIs think about their strategic options and positioning in increasingly digitalized economies.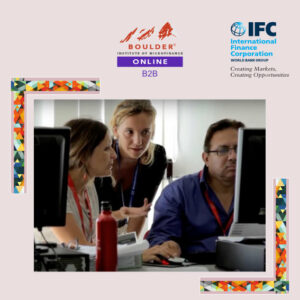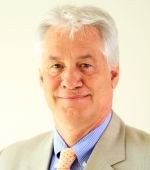 Robert Christen is President and founding member of the Boulder Institute of Microfinance. Mr. Christen has held several positions including Deputy Director General at Banco Compartamos in Mexico, Professor of Practice in the Maxwell School of Citizenship and Public Affairs at Syracuse University, Director of Financial Services for the Poor at The Bill & Melinda Gates Foundation, Senior Advisor for CGAP at the World Bank, and Director of Technical Assistance for Accion International. He has had a prolific 40-year career advancing the work of leading microfinance institutions in diverse regions of the world including Mexico (Banco Compartamos), Brazil (Banco Noreste), Tanzania (National Microfinance Bank), Chile (Banco Estado), and more than 50 countries.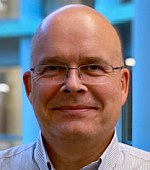 Martin Holtmann was appointed as IFC Country Manager for Bangladesh, Bhutan and Nepal as of March 15, 2022.
In his previous position, Mr. Holtmann was the Global Sector Manager for Financial Inclusion, MSME Finance, and Digital Finance in IFC's Financial Institutions Group. In addition, he coordinated FIG's Advisory Services as Global Manager. MSME finance constitutes a cornerstone of IFC's investment activities and development impact: At the close of calendar year 2019, 416 of IFC's clients reported over 60 million outstanding MSME loans, for over $482 billion. Before joining IFC as Chief Microfinance Specialist in 2007, he was Lead Financial Specialist at the Consultative Group to Assist the Poor (CGAP) and managed the CGAP Financial Technology Program. Previously, he worked as team leader and managing director of a German development consulting firm. This included 12 years as resident advisor in East Africa, Latin America, and Russia. Mr. Holtmann has been on the faculty of the Boulder Microfinance Training Program since 1996 and taught courses on personnel and organizational economics at Trier University (Germany). He is a graduate of the L.B. Pearson United World College of the Pacific in Victoria, B.C., Canada, and holds Master's degrees from Trier University (Economics) and Harvard University (Public Administration). Mr. Holtmann is one of the core authors of the 2022 World Development Report, "Financing for an Equitable Recovery".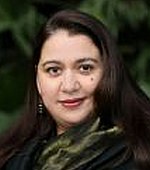 Momina Aijazuddin is IFC's Head of Microfinance/ Financial Inclusion and works also as Principal Investment Officer in IFC's Financial Institution Group (FIG).  She covers IFC's microfinance investment and advisory activities globally, which exceeds cumulative investments of US$6 billion worldwide with over 300 MFIs, in addition to advisory services worth $63.7 million in 68 projects across 30 countries. This includes oversight of the work in Responsible Forum (which IFC manages for the GPFI/ G20), institutional transformation and capacity building – to better enable financial sector providers to provide diverse and reliable products and services to suit their clients' needs. She is leading IFC's efforts to scale up private sector commitments with strategic partners in the digital finance, microfinance and fintech space committed to achieving the World Bank Group's Universal Financial Access by 2020.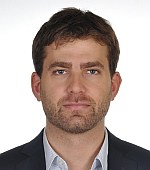 Beniamino Savonitto is an Economist in the Development Impact department of the International Finance Corporation (IFC). His work focuses on the analysis, measurement, and evaluation of initiatives in microfinance, digital financial services and Fintech across the World Bank Group. Most recently he was part of the drafting team for World Development Report 2022, a flagship publication of the World Bank Group. Prior to joining IFC, Beniamino led the Financial Inclusion Program at Innovations for Poverty Action where he contributed to several research initiatives and publication on access to finance, technology, and behavioral economics. He holds an MA from the School of Advanced International Studies at Johns Hopkins University and a BA in Political Science from Luiss University in Rome.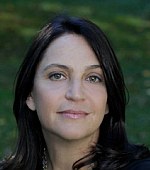 Leora Klapper is a Lead Economist in the Finance and Private Sector Research Team of the Development Research Group at the World Bank. Her publications focus on corporate and household finance, fintech, banking, and entrepreneurship. Her current research studies the impact of digital financial services, especially for women. She is a founder of the Global Findex database and Director of the 2022 World Development Report. Previously, she worked at the Board of Governors of the Federal Reserve System and Salomon Smith Barney. She holds a Ph.D. in Financial Economics from New York University Stern School of Business.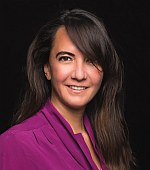 Lucy Lawrence has more than 30 years of experience in retail and commerce. She has led more than a dozen digital transformations for retailers including, most recently, Pinturas Comex (PPG Paint) and Financiera Contigo in the microfinancing sector. A semifinalist in the X Prize Competition on Artificial Intelligence, Lucy is an investor in digital startups across LatAm and a Fellow at Victoria147, Mexico's first development program for women-led startups. Before 2016, she led Thought Leadership and Innovation for eBay Inc., bringing global retailers and development teams across eBay to design new commerce playbooks. Lucy is a partner and Board member at MD Partners, Caranty, Tracende, Canal.ai and was appointed Chairman of the Board for Troquer Mexico. She serves as Investment Committee Board member at IGNIA VC (Mexico), and Executive Committee member at Financiera Contigo. Some of her early investments in LatAm include VTEX Brasil (IPO 2021), Ignite (acquired by eComSur in 2020), and Sr Pago (acquired by Konfio in 2021).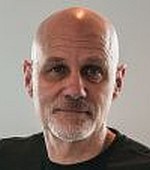 Mark Flaming has a long career developing financial institutions, market infrastructure, and regulatory frameworks to extend financial services to mass market populations. His passion is creating financial services that improve the financial lives of low income people.
Mark is now an independent advisor working with investors and fintech companies building digital financial service platforms. Until September 2019, Mark was the Chief Digital Officer at Yoma Bank in Myanmar where he created a seventy-person team that designs, builds and scales the digital financial products and channels the drive Yoma Bank's new push into digital mass market banking. Prior to that, he led the launch of Microcred's strategy for using digital channels to expand its traditional microfinance business into a mass market banking service. He currently lives in Hood River, Oregon.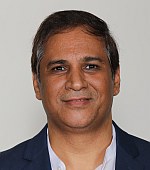 Vineet Rai is the Founder and Chairman of Aavishkaar Group, an Impact Investment Platform impacting millions using an entrepreneurship- and development-based approach. The Group includes Aavishkaar Capital, Arohan, Ashv Finance Intellecap & Sankalp, has 7000+ employees & manages assets in excess of US $ 1.2 billion. Vineet has received numerous awards including the TiE Hall of Fame 2018, the Impact Investor of the Year by News Corp 2016, Porter Prize for Strategic Leadership in Social Space, 2016, CNBC TV 18 Award for being the Catalyst Fund for India 2016, G20 – SME Innovation in Finance Award 2010, UNDP-IBLF –ICC World Business Award in 2005 and Lemelson Award for Social Venture Investing. He is an Ashoka Fellow and Honorary Member of XLRI. In 2022, Vineet was invited by the Hon'ble PM Shri Narendra Modi for his "Roundtable interaction with Venture Capital and Private Equity Funds". Vineet also serves as Commissioner at the BCSD, as Senior Advisor to Blended Finance Working Group at OECD and as an Advisor to United Nations Economic and Social Commission for Asia and the Pacific Science Technology and Innovation Advisory Board.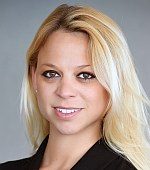 Odelia Torteman is a Global FinTech & Digital Transformation specialist with a decade of experience in technology and enterprise innovation, supporting Financial Institutions globally on their digital journeys from strategy to technology implementation. Prior joining IFC, Odelia led Deloitte's FinTech & Blockchain practice for 5 years, where she worked closely with divers global FIs and enterprises, FinTechs, technology companies and VCs. Before joining Deloitte, Odelia worked at the Office of the Chief Scientist under the Ministry of Economy (currently Israel Innovation Authority), at ISERD- Israel's official entity responsible for the integration of Israeli entities in the European R&D and Technology arena. In 2018 Odelia was selected by TheMarker Business Magazine as one of 40 Under 40 Promising Young Practitioners. Odelia holds a Bachelor's Degree in Psychology with specialization in Neurosciences, a Master's is Strategy & Diplomacy (Magna Cum Lauda) and is currently a PhD Candidate focusing on CBDC and the Monetary System.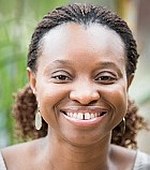 Digital Financial Services Specialist at IFC, Omoneka Musa is an advisory services professional with 15 years of experience advising public and private sector institutions in Africa and the Middle East. She has strong technical expertise in digital finance and digital transformation and is a certified professional in change management with direct experience in executive coaching and training. Omoneka has experience working across Africa, including Francophone Africa and currently manages a portfolio of IFC projects in digital financial services, microfinance and SME banking in Sub-Saharan Africa and the Maghreb.