Back to Boulder: Moving Past the COVID-19 Emergency to Resiliency and Growth Program
Module 1 – Moving Past the COVID-19 Emergency to Resilience and Growth
Thursday, March 17
We will focus on the lessons learned throughout the COVID Pandemic by the 20 authors who submitted short articles on their experiences and by the experiences relayed by approximately 100 participants in our two online programs from 2021. We will look at the strategies these organizations have used to respond to the COVID-19 emergency and subsequently, build for a changed future.
Faculty:

Robert Christen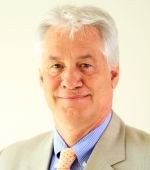 Robert Christen is President and founding member of the Boulder Institute of Microfinance. Mr. Christen has held several positions including Deputy Director General at Banco Compartamos in Mexico, Professor of Practice in the Maxwell School of Citizenship and Public Affairs at Syracuse University, Director of Financial Services for the Poor at The Bill & Melinda Gates Foundation, Senior Advisor for CGAP at the World Bank, and Director of Technical Assistance for Accion International. He has had a prolific 40-year career advancing the work of leading microfinance institutions in diverse regions of the world including Mexico (Banco Compartamos), Brazil (Banco Noreste), Tanzania (National Microfinance Bank), Chile (Banco Estado), and more than 50 countries.
Module 2 – Adapting to a Changing Environment
Tuesday, March 22
This module will look at the impact of the pandemic on those human resources that are crucial for our success. We will explore several topics, including: (i) Impact of COVID-19 on MFIs and their employees; (ii) Psychology of change; (iii) Steps taken by MFIs to ensure the health and safety of their staff members while maintaining operations; (iv) Staff incentives in both normal and COVID times; and (v) Impact of COVID-triggered digitization. We will feature a live, interactive discussion with senior leaders from a globally relevant network of microfinance leaders.
Faculty:

Martin Holtmann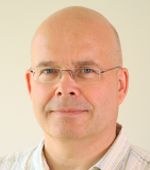 Martin Holtmann is the Manager of Financial Inclusion–MSME Finance and Digital Finance, in IFC's Financial Institutions Group. Martin started his banking career with Deutsche Bank in Buenos Aires. Subsequently, as Project Manager and Managing Director, he spent twelve years with IPC, an access to finance and bank management consulting firm. From 1995 until 2001 he was the resident Manager of the EBRD Russia Small Business Fund. Prior to joining IFC, Martin was Lead Financial Specialist at CGAP, where he managed the Technology Team and headed the "Retail Advisory Service".
Module 3 – Managing the Human Dimension of Change
Thursday, March 24
This module will feature a leader from a globally relevant organization from outside the microfinance community who will guide a discussion around leading transformative change in large retail organizations. In addition, this module incorporates a series of interviews with CEOs from leading MFIs who discuss the changes in their organizations and the steps they are taking as they move forward from the pandemic.
Faculty:

Martin Holtmann
Module 4 – Building Governance to Affect Strategic Adaptation
Tuesday, March 29
This module will concentrate on getting your organization ready to engage in the structural changes necessary to engage in digital transformation, renew staff capabilities, and develop next generation financial services. We will discuss the challenges of updating your governance structure to meet the requirements of a significantly evolved future scenario in which your organization may need to operate.
Faculty:

Momina Aijazuddin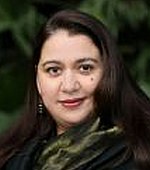 Momina Aijazuddin is IFC's Head of Microfinance/ Financial Inclusion and works also as Principal Investment Officer in IFC's Financial Institution Group (FIG).  She covers IFC's microfinance investment and advisory activities globally, which exceeds cumulative investments of US$6 billion worldwide with over 300 MFIs, in addition to advisory services worth $63.7 million in 68 projects across 30 countries. This includes oversight of the work in Responsible Forum (which IFC manages for the GPFI/ G20), institutional transformation and capacity building – to better enable financial sector providers to provide diverse and reliable products and services to suit their clients' needs. She is leading IFC's efforts to scale up private sector commitments with strategic partners in the digital finance, microfinance and fintech space committed to achieving the World Bank Group's Universal Financial Access by 2020.
Module 5 – Special Optional Sessions
Thursday March 31
Participants will have the opportunity to join two special sessions that will last for one hour each on topics that will be announced at a future date, close to the start of the program.
Faculty:

Momina Aijazuddin