Programa de Transformación Digital de las Instituciones de Microfinanzas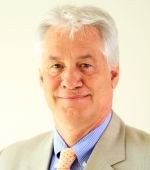 Robert Christen is President and founding member of the Boulder Institute of Microfinance. Mr. Christen has held several positions including Deputy Director General at Banco Compartamos in Mexico, Professor of Practice in the Maxwell School of Citizenship and Public Affairs at Syracuse University, Director of Financial Services for the Poor at The Bill & Melinda Gates Foundation, Senior Advisor for CGAP at the World Bank and Director of Technical Assistance at Accion International. He has had a prolific career advancing the work of leading microfinance institutions in diverse regions of the world including more than 50 countries.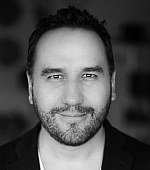 Carlos Silis is the Founder & Chief Exponential Officer of The Moonshot Company where his main objective is to solve business problems in a radical and creative way through marketing in the digital era strategies. Silis has more than 17 years of experience in marketing (on & offline), social media, e-commerce, sales, and advertising, working with global companies like Ogilvy and Grey from WPP group, Nokia, and El Palacio de Hierro. His passion for the online world has led him to take courses in this matter in Harvard, NYU & Stanford. Currently he is also a professor in Mexico in ITAM, ISDI, Morphase and Victoria 147. He writes occasionally in Fortune México besides being a mentor and board member of different Mexican startups through Endeavor.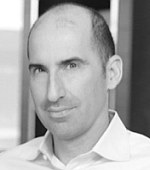 Carlos Fonseca leads International Market Planning. Carlos and his teamwork in accelerating TU's growth and innovation via activated customer and market insights. Market Planning drives value creation by understanding customer needs, industry value chains and emerging ecosystems, representing the voice of the customer, and connecting those perspectives with TU's data assets and capabilities fostering coordination and cross-functional partnerships to create scalable delivery and differentiation. Before TransUnion, Carlos gained a global multi-industry expertise working at MasterCard, Citibank and MetLife heading planning, strategy, and data monetization teams in charge of co-creating solutions for FS, insurance, and Retail. Carlos started his career in marketing and competitive intelligence at P&G to then pursue roles in Brazil, India, Australia, USA, and UK as part of Citi's and MasterCard Emerging Markets and Data & Solutions groups.
Dagoberto Cereceda, Manager of Technology and Business of DocIRS, Mechanical Civil Engineer from the University of Chile, with postgraduate studies in Information Management and Magister in Business Intelligence. Experience, research, and trade from start to finish, for more than 17 years in the field of Process Engineering and Systems. He has led, coordinated, and participated in the analysis, process mapping, design and implementation of multiple administrative innovations and computer information systems operating on the latest generation Internet platform. The implementation of these systems, which are currently operating in all branches of BancoEstado in production, was set up directly under his command. He has also been the manager and executor of the strategic and business computer projects, from 1999 to early 2005, in BancoEstado's Micro and Small Business Banking. In 2005, he provided technological advice to the Ministry of Transport. From 2006 to 2017 he has advised and directed different projects related to process modeling, microfinance, project control and Contracts (PMO). From that year until now, he has held the position of Manager of Technology and Business at DocIRS, building the structure of the "Values Intelligence" and commercial policy of the institution.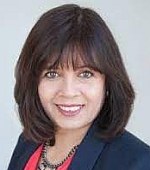 Giannina Razuri is an expert in the payments market with experience in building innovative product and technology solutions that respond to the opportunities and challenges of digital financial services. She has led the defining of requirements, risk analysis, and implementation of digital wallets, contactless payment products, card-based services, and emerging technologies for cross-border payments. Across these products Giannina has negotiated licensing and service level agreements and directed a range of key functions including budgeting and forecasting, the creation of managed service solutions and product testing, security, and certification. Giannina has led cross-functional teams for the modernization of payment transactions across Canada, the USA, Mexico, Latin America, and the Caribbean with Bank of Montreal, American Express, TD Financial Group and Scotiabank.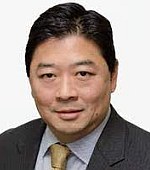 Salvador Chang is an expert in regulatory and supervisory approaches for inclusive digital financial services, with deep expertise in the areas of consumer protection, data privacy and cybersecurity risk management frameworks. Salvador is currently focused on innovative issues such as governance for the responsible development of fintech and AI, the integration of sustainability and impact (ESG) models to financial services and the development of sector appropriate risk management frameworks for microfinance and microinsurance. Salvador's was a Program Director at the Toronto Centre providing both advisory services and capacity-building programs targeted to policymakers and financial regulators across Latin America (Brazil, Costa Rica, El Salvador, Mexico, Panama, Peru, and Uruguay), the Middle East (Jordan) and Sub-Saharan Africa (Côte d'Ivoire, DRC, Ghana, Mauritius, Morocco, Namibia, South Africa, Tanzania, Zambia). Prior to joining the Toronto Center, Salvador worked in the areas of strategy, economic analysis, and finance at Royal & Sun Alliance Canada, Mercantil Servicios Financieros, and Petróleos de Venezuela, S.A. He was also a research professor in economics at Instituto de Investigaciones Económicas y Sociales, a non-profit economic and social studies think tank of Universidad Católica Andrés Bello in Caracas, Venezuela.
Soledad Obando, Deputy Manager of Public Affairs at Banco Estado and Director of Public Base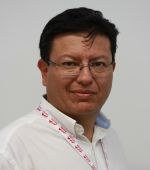 A financial inclusion and microfinance expert with over 25 years of experience. Oscar Guzmán is currently the Regional Director of the World Council of Credit Unions (WOCCU) for Latin America, Head of the Financial Inclusion and Agricultural Micro Lending Projects under the auspices of the Banca de las Oportunidades, for the implementation of financial-inclusion methodologies/products that encompass microsavings, microcredit, value chain finance, technology, and financial literacy. The author of several publications on financial inclusion and an international consultant, panelist, and training facilitator in more than 20 countries in LAC, Asia, and Africa. He was WOCCU Rural Programs Manager, supervising projects in countries in Latin America, Africa and Asia financed by USAID, the Gates Foundation, and USDA. He was also the Project Director for consolidating savings and credit cooperatives in Ecuador, implementing microfinance products, transactional networks, training programs in microfinance, regulation, and supervision, commercial, financial and expansion planning, and project evaluation methodologies. He has been Executive President and a member of the Board of Directors of the Red Transaccional Cooperativa – Coonecta and WOCCU, Services in Ecuador, the ASOF Foundation and Pagos Virtuales in Colombia. These organizations promote financial expansion to rural areas using technology. He has worked with Swisscontact, IDB and Corporación Financiera Nacional (CFN) financing projects and SMEs.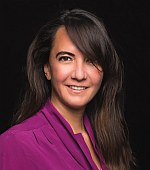 Lucila (Lucy) Lawrence is an entrepreneur, investor, and champion of digital evolutions. She is the founder of DoubleL Racing; coFounder of Business For eTrade; finalist for the X Prize for AI; and a former Executive for eBay Inc and GSI Commerce. Lucy has more than 30 years of experience in retail and commerce. She has led more than a dozen digital transformations for retailers including, most recently, Pinturas Comex (PPG Paint) and Financiera Contigo in the microfinancing sector. Before 2016, she led Thought Leadership and Innovation for eBay Inc., bringing global retailers and development teams across eBay to design new commerce playbooks. She also chaired the Executive Advisory Board with global retailers including Ralph Lauren, Toys R Us, Palacio De Hierro, and sports leagues including, among others, the NFL and NBA. Lucy also launched the redesign of eBay's main campus. Lucy co-founded and served as the first co-Chairman for the United Nation's Business for eTrade Organization, a think tank engaging leading technology corporations with UNCTAD's Aid for eTrade program. A semifinalist in the X Prize Competition on Artificial Intelligence, Lucy is an investor in digital startups across LatAm and a Fellow at Victoria147, Mexico's first development program for women-led startups.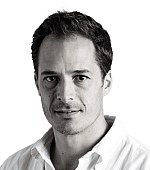 Fernando Trueba is the CEO and Founder of True Growth Company, a consulting company focused on supporting startups to implement growth cultures and accelerated growth strategies. Fernando is an expert in growth marketing and product development. Through his collaboration with Fortune 500 companies and his involvement in technology startups, he has cultivated more than 18 years of experience in the United States and Mexico. He is an advisor to numerous technologies, e-commerce, consumer products and Fintech companies, developing growth strategy, business model, product experience and market test ("product-market-fit").