Programme de Transformation Numérique des Institutions de Microfinance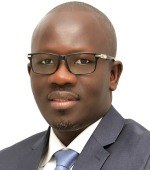 Expert in Inclusive Finance and in the financing of Small and Medium Enterprises (SMEs), Djibril Mbengue has more than 25 years of experience in the financial sector with various positions in Senegal and abroad. Since January 2021, he has been Senior Consultant for Least Developed Countries Investment Platform (LDCIP) of the United Nations Capital Development Fund (UNCDF) and focal point of the German Cooperation – KfW in the Investment for Training and Employment initiative. Djibril has held several positions such as Country Director of GroFin Senegal, Country Director of OIKOCREDIT Senegal, Financial Sector Specialist at CGAP/World Bank in Washington DC, Technical Portfolio Manager at the United Nations Capital Development Fund (UNCDF), Director of Operations at Remix, and Head of Risk Management at Crédit Mutuel in Senegal.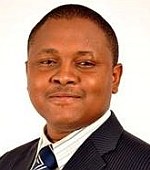 Hermann Messan is West Africa Regional Program Officer on Financial Inclusion in Agra where he designs and deploys blended finance instruments, value chain finance and digital finance, technical assistance to make accessible and affordable financial services to agricultural SMEs and smallholder farmers. Prior to joining AGRA, Hermann worked with several bilateral and multilateral development agencies (UNCDF, IFAD, UNDP, UN Women, WB, Belgian Cooperation, GIZ, AfDB), non-governmental organizations (Care International, Plan International), consulting companies (MicroSave, Accion International) and universities. Hermann is also a trainer certified by BIT, MicroSave, CGAP.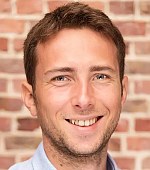 Ciprian Panturu has spent more than ten years in digitization consulting, most notably as an associate partner at the consulting firm PHB Development. He currently holds the role of Development and Innovation Manager for ACEP Conseil. As a consultant in business development and financial planning, he has built a solid experience in managing innovations for mobile operators, banks and microfinance institutions, mainly in sub-Saharan Africa and Asia. He has been based in Kampala, Uganda for almost 5 years. Ciprian regularly works with microfinance institutions to support them in digital transformation, both to define the strategy and the appropriate implementation plans, as well as by concretely supporting their implementation, managing change and realizing the expected benefits.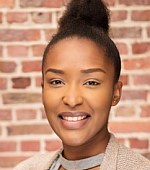 Ruth Mensah is a digital financial inclusion and pedagogical design consultant. She joined PHB Development in September 2016. Among other things, she has worked in the development of financial inclusion and digital finance strategies for regulators and ministries in West and Central Africa. She has led more than 20 projects in West and Central Africa around digital finance and financial inclusion. She is also in charge of digital transformation projects for digital financial service providers through the development of digital financial products distributed through traditional and digital channels in Africa. An online and face-to-face trainer and speaker, Ruth has delivered several executive coaching sessions to help digital finance managers, staff and stakeholders. Within PHB, she is in charge of the training division. To this end, she oversees the organization and facilitation of digital finance workshops.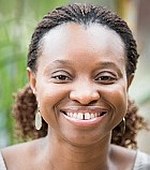 Digital Financial Services Specialist at IFC, Omoneka Musa is an advisory services professional with 15 years of experience advising public and private sector institutions in Africa and the Middle East. She has strong technical expertise in digital finance and digital transformation and is a certified professional in change management with direct experience in executive coaching and training. Omoneka has experience working across Africa, including Francophone Africa and currently manages a portfolio of IFC projects in digital financial services, microfinance and SME banking in Sub-Saharan Africa and the Maghreb.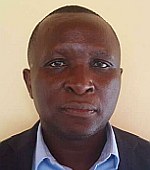 Peter Ndongla NZEBILE is a senior expert in Digital Finance. He has a solid international experience in various fields (financial inclusion, agency banking, commercial banking, consulting and training) and the ability to adapt to multicultural contexts. Originally from Cameroon, he has extensive practical experience in setting up digital payment platforms, developing digital financial products, alternative distribution channels with mobile network operators, microfinance institutions and banks. Peter has extensive experience on digitalization projects in West and Central African countries. He recently coordinated the integration of MFIs in Afghanistan into the Afghan payment system. He also developed the digital transformation strategy for the network of MFIs in Afghanistan and Jordan. .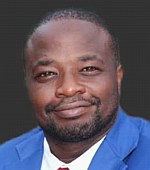 Franck BOSSA is an expert in Digital Financial Services with more than twenty (20) years of cumulative experience. Occupying strategic management positions, he participated, deployed and managed several digital financial products and services in various environments. For 3 years, he has been the West Africa Hub Manager of the IN TOUCH group where he participated and deployed a profound change in the management of the distribution network. He launched an efficient agency banking model in several countries for a major Pan-African Microfinance Institution. Franck has collaborated with several international institutions such as UNDP, UNCDF, IFC, Next Africa, PVRM, to develop, train and deploy SFD projects in different markets.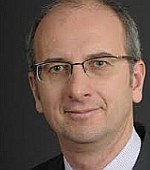 Jean-Louis Perrier is the co-founder of Suricate Solutions, a social business dedicated to cybersecurity for financial inclusion in Africa based in Luxembourg and Senegal. Suricate launched its first Mutualized Cyber Security Operation Centre for Inclusive Finance in Dakar in 2017, with support from the government of Luxemburg and the European Investment Bank. Jean-Louis has extensive experience in information and communication technology, data security, cyber fraud, operational risk management, credit management and digital financial services.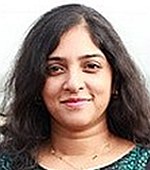 With over 12 years of experience in the digital and financial inclusion space, Sahana Arun Kumar comes with robust expertise in the fields of digital transformation and financial inclusion in emerging market contexts. She specializes in design, strategy and development of digital and inclusion projects and has worked with a wide range of stakeholders in this industry from telecom operators to banks to microfinance institutions to third party payment processors and international donor/funder organizations in order to assist them with their digital projects, transformation strategies and objectives depending on their market and organizational context. Since 2006, Sahana's work has covered a number of countries in Africa, Eastern Europe, Middle East and Asia.