Microfinance Training Program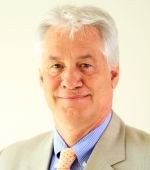 Robert Christen is President and founding member of the Boulder Institute of Microfinance. Mr. Christen has held several positions including Deputy Director General at Banco Compartamos in Mexico, Professor of Practice in the Maxwell School of Citizenship and Public Affairs at Syracuse University, Director of Financial Services for the Poor at The Bill & Melinda Gates Foundation, Senior Advisor for CGAP at the World Bank, and Director of Technical Assistance for Accion International. He has had a prolific 40-year career advancing the work of leading microfinance institutions in more than 50 countries.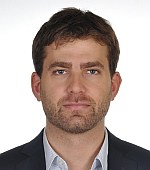 Beniamino Savonitto is an Economist in the Development Impact department of the International Finance Corporation (IFC). His work focuses on the analysis, measurement, and evaluation of initiatives in microfinance, digital financial services and Fintech across the World Bank Group. Most recently he was part of the drafting team for World Development Report 2022, a flagship publication of the World Bank Group. Prior to joining IFC, Beniamino led the Financial Inclusion Program at Innovations for Poverty Action where he contributed to several research initiatives and publication on access to finance, technology, and behavioral economics. He holds an MA from the School of Advanced International Studies at Johns Hopkins University and a BA in Political Science from Luiss University in Rome.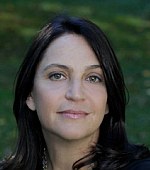 Leora Klapper is a Lead Economist in the Finance and Private Sector Research Team of the Development Research Group at the World Bank. Her publications focus on corporate and household finance, fintech, banking, and entrepreneurship. Her current research studies the impact of digital financial services, especially for women. She is a founder of the Global Findex database and Director of the 2022 World Development Report. Previously, she worked at the Board of Governors of the Federal Reserve System and Salomon Smith Barney. She holds a Ph.D. in Financial Economics from New York University Stern School of Business.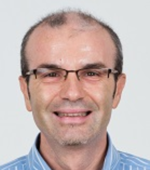 Aldo Moauro MFR's CEO & Founder, Aldo is also a shareholder and board member. Aldo leads MFR's Management Team, providing strategic guidance and supervision of operations and representing MFR at global level. He sits in the Rating Committee Unit and systematically supervises all new issues of rating reports. Since the beginning of operations in 2000, Aldo has carried out 200+ rating and assessment missions. Aldo has been an active member within the most relevant industry initiatives, including as a Board Member of SPTF, Board Member of African Microfinance Transparency and SMART Campaign Certification Committee member.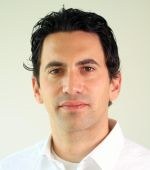 Regional Manager for Latin America and the Caribbean since 2014, Evrim Kirimkan oversees operations in the region, based out of Quito, Ecuador. While in charge of the regional financial, administrative, and operational management, he is also General Manager of MFR Ecuador, a company authorized by the local regulator. Evrim is MFR's Technical Director and Chairman of MFR's Technical Group, member of MFR Ecuador's Credit Rating Committee, part of MFR Bolivia's Board of Directors and Audit Committee, and in charge of technical developments for the company's global Credit Rating services.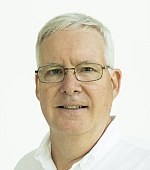 Glenn Tugman is an Alliances and Business Development expert with 30 years of experience in financial services. Proven track record of creating and managing long-term strategic alliances and partnerships with airlines, retailers, and fintechs. Brings highly developed interpersonal and communications skills, strategic thought leadership and analytical rigour to identifying, negotiating and managing alliances that drive revenue and customer reach.Alliances and Business Development expert with 30 years of experience in financial services. Proven track record of creating and managing long-term strategic alliances and partnerships with airlines, retailers, and fintechs.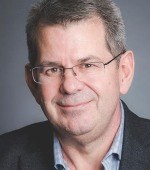 Gerhard Coetzee leads the Customer Value Team at CGAP (responsible for the CGAP gender strategy, protecting vulnerable consumers and women in rural and agricultural livelihoods). He is an Extraordinary Professor at the University of Stellenbosch Business School. Before CGAP, Gerhard was Head of Inclusive Banking at Absa Bank (South Africa), responsible for its branchless banking proposition. He was the founder and Director of the Centre for Inclusive Banking in Africa, a Professor of Agricultural Economics at the University of Pretoria, technical lead, and CEO of a consulting firm (owned by DAI).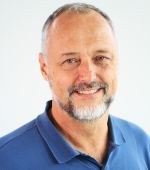 Stephen Peachey is a financial sector information specialist and has over 30 years' experience of financial sector development at both policy and individual institutional levels. His most recent work has included engineering more usable and affordable but still sustainable product offerings at ten savings banks worldwide (seven in Africa) with a view to at least doubling the number of usable savings accounts in the hands of the poor. Separately, he has worked on detailed product and channel costing models for more than ten retail banks across the developed and developing world and on studies of branchless financial services in Africa, Asia, and Latin America.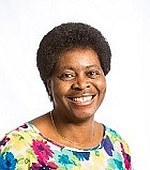 Petronella Chigara-Dhitima is the Managing Director for Mustard Seed Advisory – a development finance advisory firm in financial inclusion. She has more than 28 years of experience in 21 African countries and 5 other developing countries in Asia and Latin America. She has recently been involved in several publications with one of the most recent ones being the "DMAC Toolkit: Unleashing the power of data to transform your business | FSD Africa". Prior to setting up Mustard Seed, Petronella was ACCION's Africa Hub Manager and Project Manager, leading the technical assistance team for EB – ACCION and heading the Africa Training Centre based in Ghana. She has been instrumental in spearheading microfinance banks' greenfield operations in West Africa and setting up microfinance divisions in two different banks in Zimbabwe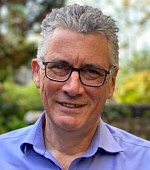 Paul Makin has been continuously engaged in projects related to digital financial services since 1994. He has been particularly focused on the mobile channel since 2004, when he was a primary player in the development of the M-PESA mobile money service. Paul's varied work in financial inclusion includes projects in Nigeria, India, South Africa Somalia, and several other countries, as well as with international organizations like the WFP, World Bank, and CGAP.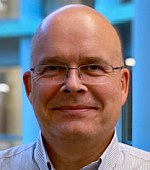 Martin Holtmann is the country manager for Bangladesh, Bhutan, and Nepal, in IFC's Financial Institutions Group. Martin started banking with Deutsche Bank in Buenos Aires. As Project Manager and Managing Director, he spent twelve years with IPC, an access to finance and bank management consulting firm. From 1995 until 2001 he was the resident Manager of the EBRD Russia Small Business Fund. Prior to joining IFC, Martin was Lead Financial Specialist at CGAP, where he managed the Technology Team and headed the "Retail Advisory Service".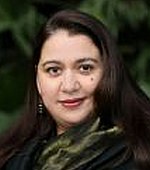 Momina Aijazuddin is IFC's Regional Head of Industry for Financial Institutions. She covers IFC's microfinance investment and advisory activities globally, which exceeds cumulative investments of US$6 billion worldwide with over 300 MFIs, in addition to advisory services worth $63.7 million in 68 projects across 30 countries. This includes oversight of the work in Responsible Forum (which IFC manages for the GPFI/ G20), institutional transformation and capacity building – to better enable financial sector providers to provide diverse and reliable products and services to suit their clients' needs.